What is the Cost of Love?
Do you remember the Disney movie Lady and the Tramp? If only love was as easy as sharing a bowl of spaghetti while listening to someone play the violin.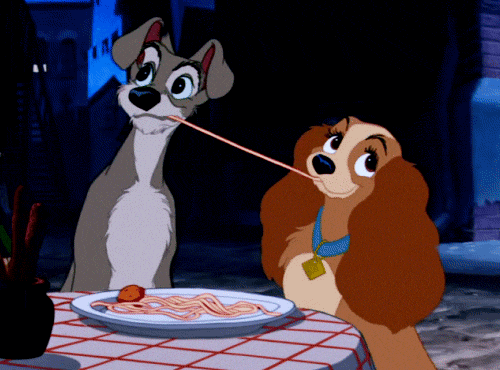 No, life has taught me that love requires a commitment much deeper than romance and more permanent than a mood.
At New Beginnings, we challenge our staff to give that love to every client:
those who come through our door
those who visit any of our 3 weekly outreaches, or
those who move into our temporary housing.
That's a lot of people!
At the time of printing we have filled all 5 of our supportive housing cottages with neighbors in need.
And within our homeless rehabilitation program, our men's house has 8 residents, and 4 females live in our women's house. See more numbers on the front of our website, scrolling halfway down.
Our mission is to empower our clients to live self-reliant lives, so by design, this relationship is not permanent. Eventually everyone leaves.
Maybe they don't need us anymore, like the success story described by Marcos and his family of 5.
Or they leave because they don't want to stay. They grow weary of curfews or our expectations that they build toward savings. Maybe they reject the compassionate but probing help of our licensed mental health counselor or the accountability of a case manager.
Sometimes, we just believe in them more than they believe in themselves.
But whenever someone leaves—either on a high note or through a cloud of despair—I am confident of this: love changes people.
The Author of my faith is love Himself and He is the One who transforms lives, including mine. My prayer is that everyone passing through New Beginnings would experience the love of Jesus Christ and because of Him, never be the same again. That's love.